Homes with security systems are more secure for their owners as well as their inhabitants. You need to install a home security system to keep intruders or criminals away from your house. A home security system will keep your family and valuables safe, but also give you peace of mind to focus on other chores that are important to you.
Here are some major reasons as to why it is important to install a home security system: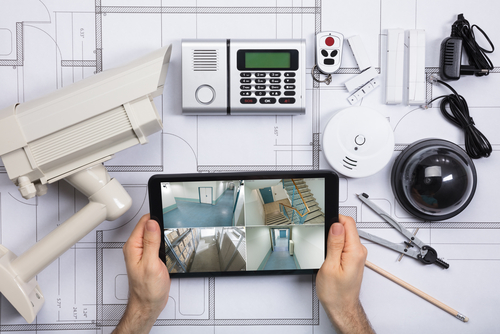 You Can Monitor Your Home from Anywhere, Anytime
With wireless security cameras, you can easily monitor your home from wherever you are. You can keep an eye on what's going on inside and outside of the property as well as check your pets while you are out on a vacation or at work.
Quicker Access to Help
With Panic and Fire buttons on your keypad, you can easily notify the local security organisations with just a click of a button. This is will be extremely useful in emergency situations like forced entries of strangers or fires. When it comes to home security in Coffs Harbour, look for experienced professionals to get the best-suited home security system installed at your place.
Prevents Burglars from Targeting Your Home
Home security systems placed on windows and doors often come with labels and stickers. These labels help ward off intruders or potential thieves, burglars, and robbers by flashing messages that read: "You are under CCTV surveillance. Look for someplace else!" Outdoor home security systems like alarms, motion sensors, and security cameras could also help you ward off-street crime in your neighborhood.
Helps in the Fight Against Crime
Home security and monitoring systems like security cameras and recording systems could turn out to be the most important piece of evidence in case of a crime that happens in your neighborhood.
Lowers Insurance
Most Australian insurance companies offer hefty discounts to homes that have security cameras in place. These discounts can range from 5 to 20%.
When it comes to home security in Coffs Harbour, look for top-notch security systems that are supremely designed to protect your home from intruders. North Coast Electrical Security offers a wide range of high-end security systems at affordable prices. A home security system can improve home safety, protecting you and your family from potential intruders. By having a security system installed, you are warning potential intruders that you are not an easy target.